Help us get the word out about The iCANetwork Phone App platform and we will reward you generously!Our affiliate program is a Two Tier program. This means you'll earn residual commission not only on every customer YOU refer, but also on every customer referred by other Affiliates you refer!Here's how it works:You refer a new phone app customer… we pay you 25%of their monthly fee. EVERY MONTH.You refer an Affiliate and they then refer a phone app customer… we pay you 5%of their monthly fee. EVERY MONTH.With the projected growth in smart phone usage in the next few years, with just a few solid sub-Affiliates promoting this for you, this can get big – fast – for you! And because we pay you every month on every referred customer, you'll be getting residual commissions for work you've done just one time! This is the power of viral marketing!We have just a couple rules.
You may NOT enroll as an Affiliate and then sign up as a Phone App customer under your own Affiliate account. Doing so will result in termination of your Affiliate account and forfeiture of any commissions earned, and closure of your phone app.
To qualify for commissions, you must enroll and maintain TWO paying Phone App customers. These customers can be either from your own personal referrals, or customers referred by your Tier Two Sub Affiliates.
See our Terms of Service for additional standard Affiliate guidelines.
To get signed up,  Affiliate Quest Mobile App Division
View my post: SmartPhone App and Mobile Website
We Can Help:
Let us do the initial work for you.
We  will place your link in our advertising machine
and ping 83 weblogs every 3 days
for 3 months for you and let
the search engines know your affiliate
link site exists.
You must email us your affiliate link for submission
to: mailto:ceo@affiliatecaster.com?subject=Affiliate_Ping_83
Feel free to send a tracking link if you prefer.
You can get one here: http://linktrack.info/ref/b1277
Earn commissions while being part of a great community
The ICA Network Reseller Program is a performance based system that enables our resellers to earn both immediate and residual income on the sales of our products and services. As a method to enhance your current income, or as a new full-time career, we have a formula to attain your financial goals. If your interest is in retail sales, or recruiting other resellers.
We are aggressively seeking Independent Representatives - to join us and offer our services to local businesses. You can go directly to the ORDER PAGE for pricing and benefits.
The Internet Is Changing Again…
Even Faster Than it Did With www…
Web 3.0 is here…
We've Got it, And You Can Be a Big Part of it
…Don't Be Left Out This Time.
More Information:
Local Search and Mobile App Service

Virtual Business Card
This is a must have and it's Free! http://linktrack.info/kreateqrcodes 
William Clinkscales
Supervising Independent Representative
http://www.AffiliateCasterApps.com
ceo@affiliatecaster.com
Text "Follow affiliatecaster" To 40404
Scan for my Contact Information?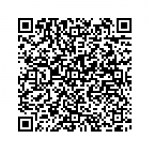 AffiliateCaster Recommends: